Japan Custom Tours - About Us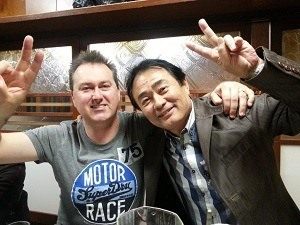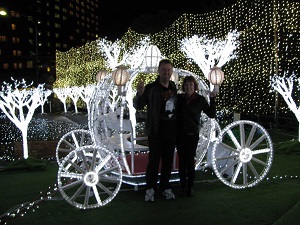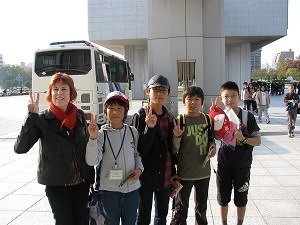 About Japan Custom Tours
Japan Custom Tours was established in 2014 providing customised tours to Japan.
We aim to keep our tours small to provide you with a personal and unforgettable holiday experience. We know other companies call a small group up to 24 people - we call that a big group. Often we travel with families and can make tours exclusive or private for you. With smaller groups we can also take the time that you need to look at things, take photos, shopping or simply take a break and enjoy the watching the world go by. Our preference is to make sure you have enough time, and occasionally we might move things along if there is a time constraint or a train to catch.
Japan Custom Tours Limited is a registered New Zealand company (company number 1580698). Detail on the company are publicly available on the New Zealand Government Companies office website. In January 2016 we established an office in Tokyo in Shinjuku at 東京都新宿区歌舞伎町2-25-8 (スイート 411).
About the JCT Team
JCT ws originally founded by Patrick and Wendy Harnett are two Kiwis who fell in love with Japan on a brief stop-over after a six week Round-the-World trip (that we organised ourselves) in 2009. We had had a great time seeing New York, Paris, Rome, Venice, and London, but of all our experiences, the two nights in Tokyo had the most impact on us. Once home in New Zealand we worked hard so that we could to return to Japan. We returned many times over the following five years travelling in every season and usually exploring a different region on each trip. This served as our apprenticeship as we ended up helping lost souls that found the country confusing or simply did not not know how some of the basics worked. Finally in 2014 we established Japan Custom Tours and moved to Tokyo full time in 2016.
For the six years pre-covid we made a good travel team: Patrick is great with all things logistic and getting around is easy because he can read signs, menus etc. He is great in a crisis (for example, taking ill guests to hospital or when the occasional guest heads in the wrong direction). Wendy on the other hand is an excellent people person, who talks to people wherever we go. Since 2020 Wendy has returned to live in New Zealand..
Arihisa Koji (Koji) is our third team member having originally joined the company in March 2017. A native of Fukuoka he adds his knowledge and perspectives as a local to our tours. Koji will be rejoining JCT at the start of 2024 allowing us to provide additional tours across the country.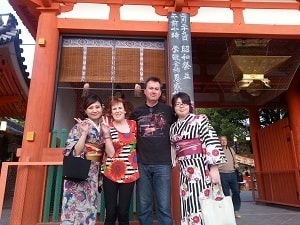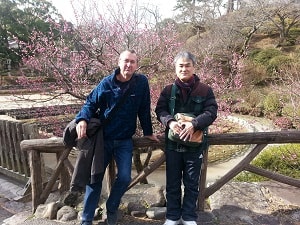 Patrick and Wendy have been excellent tour hosts, all accommodation pre-booked and train travel (Japan Rail Pass Shinkansen, subway and local lines) handled smoothly by Patrick with his impressive working grasp of Japanese spoken language and written kanji (symbols). They were also both excellent company, with Wendy providing little personal touches here and there.
We covered quite a lot of countryside in our 15 days, with all our requests skilfully woven together by Patrick: highlights were the snow monkeys, deer at Nara, Ryokan accommodation with traditional dinner and breakfasts, the beautiful gardens, shrines and of course the cherry blossom did not disappoint. We both highly recommend the small size (greater flexibility) and customised nature of Japan Custom Tours.
J & L, Perth Australia (April 2015 Cherry Blossom Tour)
---