Japan Cherry Blossom Tours 2021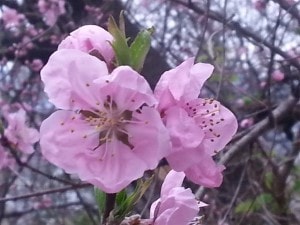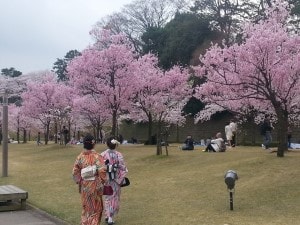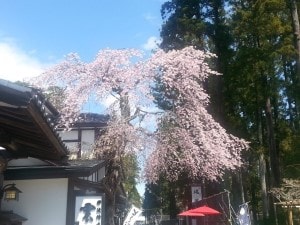 Cherry blossom season and spring is a beautiful time of year to travel to Japan. With the changing of the seasons people across the country enjoy the vibrant early plum blossom before the more popular and delicate colours of the cherry come into bloom.
We have designed our blossom tours to capture some of the best displays the Japan has to offer. However, our tours include much more than simply the opportunity to enjoy some of the cherry blossom festivals that are held in different parts of the country. Japan is a country that allows you to enjoy terrific scenery, fascinating castles, temples, shrines, culture, a rich history as well as delicious food as you travel around.
In previous years our cherry tours have seen many early bookings, well in advance. For our tours for the 2019 blossom season we closed to additional bookings in early in the New Year. (The 2020 season was effectively cancelled due to the Covid pandemic and Japan closing its borders.) As this is a very popular time of year it is best to contact us to secure your place as soon as practical. You can either use our simple contact us form or email us directly at admin@japancustomtours.co.nz
IMPORTANT NOTE: The Japanese Government has imposed restrictions on travel to Japan including changes to the visa/entry requirements for many countries. As at November 2020 these restrictions include the requirement for quarantine, avoiding the use of public transport, and the suspension of the visa waiver programme. Effectively this prevents tourists from visiting until otherwise notified. Therefore, any inquiry or booking needs to take these factors into account, along with your own country restrictions of travel and re-entry. Currently we do not expect international visitors and tourism in Japan until the second half of 2021 at the earliest.
March and April 2021 Japan Cherry Blossom Tours
For spring 2021 we are offering two main cherry blossom tours. Due to the disrupted 2020 season we have needed to change the tours we are offering in March and April. For March we have a flexible slot in the first half of the month to capture some tail end of the late plum/early cherry blossom season. The second half of the month we have a rescheduled private tour so, unfortunately those dates are not available for 2021.
Our main tours are therefore based around the core season in April. Building on previous years we have made some changes to our schedules based on guest feedback and improvements to the order and travel times in some places. This has resulted in a reduction in travel times between locations, but also things like an additional scenic journey between Takayama and Matsumoto, and incorporating a visit to the city of Sendai and one of the "three views of Japan, Matsushima Bay.
With most arrivals occurring one or two days prior to the commencement of the tours this allows us to meet you at the airport, transfer you to your hotel in Tokyo and provide an initial introduction to Japan and Tokyo, one of the largest and vibrant cities in the world. This also gives you some free time to adjust to the time-zone, and explore a few areas of the city that interest you before we head off on our journey around the country. We understand many guests wish to arriving before the formal start of a tour due to flights and flight pricing, this allows people flexibility to easily join a tour. Depending on guest arrival times we my also be able to offer an optional Fuji/Hakone excursion that has a popular add-on for many people.
We have designed the cherry blossom tour schedules taking into account the dates for the Japanese cherry blossom festivals and viewing in each location. These dates are based on the average flowering times from the last ten years and are a guide only. (The actual dates are out of our control.) However, there are a couple of things that make chasing the cherry blossom a little easier. Firstly, the early part of the season is when plum trees are flowering, providing an alternative offering of spectacular colours. Secondly, the "official" cherry blossom forecasts refer to a specific five petal variety (somei yoshino), and there are many different types of cherry trees - some that flower earlier and some later, extending the season. Certainly for our previous tour seasons we had cherry blossom viewing across a two month period. We also take pride in finding tranquil and uncrowded spots for our guests to enjoy the blossom season across the full March and April season.