Japan Sakura Forecasts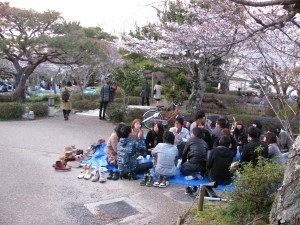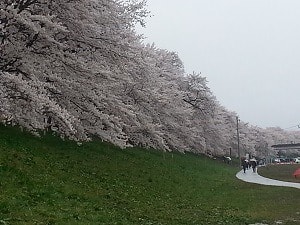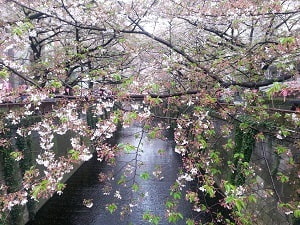 For many people, cherry blossom season (sakura season) is the main reason for visiting Japan. The delicate flowers of the cherry tree appear around the beginning of spring providing colour after the winter. One aspect that makes the cherry blossom season special is that it is often short, therefore having a good forecast of when the best blossom will appear is a matter of interest for local Japanese and visitors alike.
The official declaration of flowering (kaika sengen) is linked to a particular cherry tree in Tokyo (apparently a select group of trees which are a closely guarded secret). However, this does not take into account more than two hundred different varieties of cherry trees in Japan and the fact that southern Japan sees cherry blossom much earlier than Tokyo, and northern Japan has blossom much later. Because of this combination, the sakura season is not a simple short period, but a richer opportunity to view different blossom across a few weeks around the country.
For visitors to Japan, cherry blossom viewing is often a high priority, but due to travel dates people might miss the best blossoms. While we are able to organise tours that are likely to catch the cherry blossom front as it moves across the country, there are other options if you visit Japan before or after the forecast period. Please refer to our early blossom and late blossom locations further down this page.
For the 2021 cherry blossom season we have several tours scheduled to chase the blossom across the country. Refer to our 2021 cherry blossom tour page for more information or contact us directly if you need something special for your visit.
Cherry Blossom Forecast - Somei Yoshino
Several web sites provide good information on the likely bloom for the "standard" somei yoshino cherry. These are the delicate white/pink flowers with five petals. An official and detailed forecast can be found at http://www.tenki.jp/sakura/expectation.html This page covers the current season with information for each prefecture across the country. After the blossom season it provides information on first and full bloom compared to recent history.
A more accessible forecast also uses recent history to give a guide on when the cherry blossom front will travel across the country. The Japan National Tourist Organisation has a useful map and graphic that provides a simple guide. Similar information is included on the Japan-Guide.com web site.