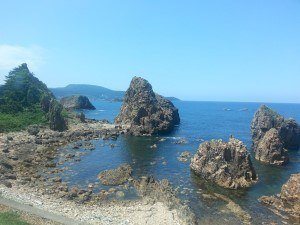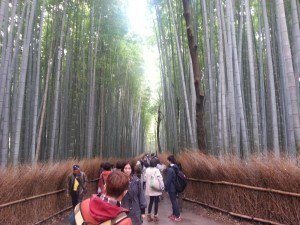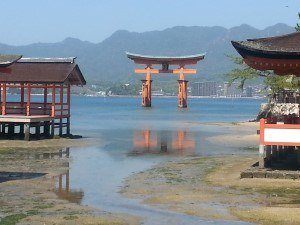 If you are interested a holiday in Japan and want to joining one of our tours, email us at admin@japancustomtours.co.nz or get in touch via our feedback form. We organise tours year round, based on guest demand, long or short and to a wide variety of locations across Japan. If there is not a date that suits, you can start planning your own trip - we regularly organise tours for families or groups of friends.
Common destinations include Tokyo and Kyoto representing the contract of new and old Japan. Other guest favourites include Nagano (for a visit to the snow monkeys), Kanazawa (seafood, castle and famous gardens), Takayama (for a small town feel), and Hiroshima/Miyajima. For wider variety we can take head to Kagoshima for views of the local volcano and hot sand baths, Sendai and Matsushima Bay (one of the three views of Japan), across the Tohoku region (Aomori, Akita, Kakunodate) and into Hokkaido.
Our calendar of dates might assist your choosing a time to visit or finding an exclusive tour for your group.
Cherry blossom viewing - March and April 2018
Hanami (literally "flower see") is the Japanese word for cherry blossom viewing. People enjoy looking at and photographing the blooms during the daytime and also the evenings, and blossom viewing outdoor picnics are held, regardless of the cold. (Hot One Cup Sake in a can is a popular drink in the evening!) Peak viewing season is typically the first week of April on Honshu, the largest central island of Japan.
Japan cherry blossom tours are very popular with our 2016 cherry blossom tours sold-out several months in advance and our 2017 tours started filling shortly after. For 2018 we intend to run another set of two week tours chasing the cherry blossom across Japan. We will be revising the schedules for 2018, but are taking pre-bookings at this stage. For more information on the tours see our 2017 Sakura tours page for an indication of what you can expect for 2018. A copy of the Spring 2017 brochure can be downloaded here.
Japan in May 2017
We have designed a custom tour for May 2017 that includes the beautiful Hakone region for views of Mt Fuji as well as an excursion to the historic trails of the Kumano Koda. Other locations include the historic cultural capital Kyoto, Hiroshima, Takayama in the Japanese Alps and of course the huge modern metropolis that is Tokyo. Check our May'17 Tour page for more details.
Japan September Grand Tour 2017
We have designed our September tour to include an interesting mix of locations ranging from traditional experiences through to the modern, industrial Japan of today. This extensive tour allows you to experience a wide variety of what Japan has to offer across the month of September covering a loop through the north of the country (including Hokkaido) and through central and southern Japan.
While we are running this Grand Tour across the whole month of September, it has a natural break at the mid-point allowing people to join for either the first half or second half of the month. Check our September'17 Tour page for more details.
Best of Japan - October 2017
We frequently run our Best of Japan as private tours for small groups and for dates that suit individual. We also have occasions where have confirmed departures and this includes a tour during October (8th to 22nd). Check out our current schedule for our Best of Japan tour.
Autumn Leaf Viewing - Nov 2017
Autumn is the second most popular season to visit Japan. With the weather more settled and warmer than early spring, the leaf viewing season (koyo) lasts a little longer and presents more vibrant colours across the parks, hillsides and mountains. We are in the process of designing our 2017 edition having completed five weeks with guests during the brilliant season that was 2016. Check out our current schedule for November 2017.
Christmas in Japan, New year in Tokyo - December 2017
Our successful Christmas 2015 tour covered Takayama, Kyoto, Hiroshima, Matsumoto , Nagoya before heading back to Tokyo for New Year itself. The midnight hatsumode (first shine visit of the year) at Meiji Shrine and some enthusiastic karaoke in Shinjuku were just a couple of highlights that also included some excellent food and scenery. As this is a busy time in Japan for travel and accommodation, we need to secure accommodation well in advance of year end. The schedule from our 2015 tour can be found here .
Introduction to Japan
We have developed this short Japan travel package covering six days and five nights to provide a quick introduction covering selected major sights in Tokyo and Kyoto. The schedule allows flexibility to add additional days either side of the tour to include extra features or places that you want to explore. We can provide this tour to suit your dates (minimum four people).
For a more detailed itinerary, please click here.
Remote Japan - Off the beaten track
The concept behind the Remote Japan tours is to head to the non-touristy places, away from the crowds and to some of the less travelled parts of the country. Our the feedback from our guests is that these experiences provide a more intimate and genuine window into the country, culture and scenic beauty.
For a more information, please click here.
Best of Japan
For those with a bit more time to visit Japan, this two week escorted tour of Japan provides a range of highlights and experiences. The schedule allows flexibility to include different locations, sights and activities depending on your interests or places that you want to explore. We can provide this tour to suit your dates.
For a more detailed itinerary, please click here.
---