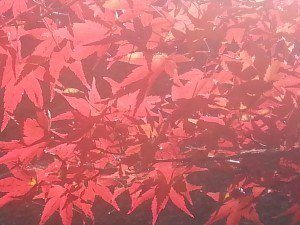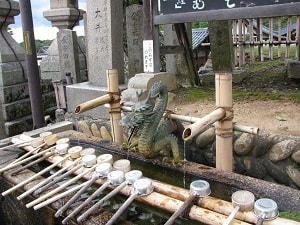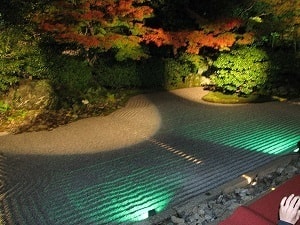 At Japan Custom Tours we do not do other destinations, just Japan. We deliver a personal service for our guests that is matched to their requirements. This could be a simple tour covering the high points of Tokyo and Kyoto, or a more complex schedule taking in particular events, sights and cities. We can lead you along the well worn paths, or off the beaten track to more rural and remote areas, depending on what you want.
By working with you we can tailor your visit to Japan so that you get more of what you want. This includes drawing on our experience travelling extensively across the country and helping identify top activities, unique experiences and steering you away from the over-rated tourist spots that sometimes make it into guidebooks. We work on understanding what you like and focus on the elements that will provide you with an amazing and memorable trip to Japan.
Our speciality is customized tours, putting together the necessary elements that often start with a vague plan or a list of destinations. We organise your accommodation, transport and things to do each day according to your interests. Operating a flexible schedule allows you to add in or substitute different things depending on the opportunities that present themselves. The pre-planning and on-the ground personal service saves you time and money, allowing you to get more out of your vacation in Japan.
What are escorted custom tours?
Our simple philosophy is to share with our guests the aspects, sights and experiences of Japan that we love. To achieve that, we created Japan Custom Tours to help you experience the uniqueness of the country without many of the hurdles that separate the average tourist from the rich experiences that are available.
Either as part of a small group, or with the option to make your trip a private escorted tour, we can help you with where to go when you decide to go to Japan. We are passionate about Japan and the experiences and opportunities that it provides. To enable English speaking visitors to experience the country up close and personal, we keep our groups deliberately small (ten people maximum) as this allows everyone the time they want to take their time to enjoy their journey. Because we travel with you our role is to help you get the most out of your vacation. This includes taking care of many time consuming items, often small things, saving you time and pre-arranging activities, transport and more. We also take time to learn what you like and are interested in, sometimes adjusting the schedule so you get to experience something special or find an elusive souvenir for you.
The core functions that we do are:
Working with you to design a schedule that includes the things you want to do and see while in Japan. Most of the effort for your tour is done prior to your arrival.

We organise your accommodation using our knowledge of Japanese hotels and ryokan across the country, finding properties that suit our guests, good locations and superior options based on our first-hand experience to ensure suitable locations, service and comfort.

We organise tickets for things like the Japan rail pass. For special events or restaurant bookings we book ahead, especially for high demand events. While we cannot guarantee tickets, we will do our best, especially for popular events.

We travel with you, providing continuity from when you arrive in Japan until you leave. We provide assistance to you for the duration of your trip, both during the sightseeing part of the day and often with many behind-the-scenes details to help you trip run smoothly.
Because our tours are designed for small groups, we have flexibility to add in activities or you can take a break from the planned schedule. You can have time to explore on your own, or spend the day and evening finding out what makes Japan such a fun place to visit. We do not leave you to fend for yourselves at the end of the day, as food and dinner options can be one of the highlights of the trip (and the occasional late nights too).
One way to illustrate our approach to Japan is to view a JCT tour through the eyes of our guests. For one of our customised trips (in May 2017) we were fortunate to have a keen people that made a video diary of their journey across their three week trip. They kindly provided a copy and you can view a copy by clicking on one of the two following icons.
Benefits to you
While every group and guest is different there are some common themes that emerge that we help most people with. Typical examples of what we do, we:
Getting from A to B. We are skilled at managing people and their luggage on the excellent train network and because we cover a lot of the country, know how to get you (and your luggage) easily from a Tokyo rush-hour to a small mountain village with the minimum of fuss.

We also know the best transport options to get between different sites, using taxis or trains (as the default), and less common the bus network (because we know you did not come to Japan to spend an hour waiting for a bus in Kyoto, or getting stuck in traffic in Tokyo).

Standing in queues to purchase tickets allowing you to actually be a tourist during your trip.

Meeting you at the airport, and take you back again. Transfers are an important part of our service and introducing you to how Japan works with a low stress hotel transfer after a long flight.

Finding meal options that suit you, and that can include ordering or recommending different dishes.

And providing information on different aspects of culture, history, etiquette and any other questions that you might have, both for the sights that we visit or on general.
Not ready to plan your own action packed adventure? Have a look at the pre-prepared itineraries or the schedule of our next tours for some inspiration and ideas of how you could make the most of your time in Japan.
Cherry blossom viewing - March and April 2018
Hanami (literally "flower see") is the Japanese word for cherry blossom viewing. People enjoy looking at and photographing the blooms during the daytime and also the evenings, and blossom viewing outdoor picnics are held, regardless of the cold. (Hot One Cup Sake in a can is a popular drink in the evening!) Peak viewing season is typically the first week of April for places like Tokyo and Kyoto, but we take pride in finding tranquil and uncrowded spots for our guests to enjoy the blossom season across the full March and April season.
Japan cherry blossom tours are very popular with our 2016 cherry blossom tours sold-out several months in advance and our 2017 tours started filling shortly after. For 2018 we are running at least four tours chasing the cherry blossom across Japan.
For more information on the tours see our 2018 Sakura tours page for an indication of what you can expect for 2018. A copy of the Spring 2018 brochure can be downloaded here.
Best of Japan - October 2017
We frequently run our Best of Japan as private tours for small groups and for dates that suit individual. We also have occasions where have confirmed departures and this includes a tour during October (8th to 22nd). Check out our current schedule for our Best of Japan tour.
Autumn Leaf Viewing - Nov 2017 and 2018
Autumn is the second most popular season to visit Japan. With the weather more settled and warmer than early spring, the leaf viewing season (koyo) lasts a little longer and presents more vibrant colours across the parks, hillsides and mountains. We are in the process of designing our 2017 edition having completed five weeks with guests during the brilliant season that was 2016. Check out our current schedule for November 2017.
We are also running a special "Best of Japan" tour during November featuring an emphasis on Japanese gardens. The additional information can be found on our November Garden Tour page.
We will soon be opening up our bookings for autumn 2018.
Christmas in Japan, New year in Tokyo - December 2017
Our successful Christmas 2015 tour covered Takayama, Kyoto, Hiroshima, Matsumoto , Nagoya before heading back to Tokyo for New Year itself. The midnight hatsumode (first shine visit of the year) at Meiji Shrine and some enthusiastic karaoke in Shinjuku were just a couple of highlights that also included some excellent food and scenery. As this is a busy time in Japan for travel and accommodation, we need to secure accommodation well in advance of year end. The schedule from our 2015 tour can be found here .
Plum Blossom Luxury Feb/March 2018
Building from a custom inquiry we have a limited space (up to six guests maximum) on a trip starting late February running across many of the famous sights and sites of Japan. For May 2017 we had two interesting custom trips, and we are considering re-running one of the schedules for 2018. That schedule included the beautiful Hakone region for views of Mt Fuji as well as an excursion to the historic trails of the Kumano Koda. Other locations include the historic cultural capital Kyoto, Hiroshima, Takayama in the Japanese Alps and of course the huge modern metropolis that is Tokyo. Check our May'18 Tour page for more details
Japan in May 2018
For May 2017 we had two interesting custom trips, and we are considering re-running one of the schedules for 2018. That schedule included the beautiful Hakone region for views of Mt Fuji as well as an excursion to the historic trails of the Kumano Koda. Other locations include the historic cultural capital Kyoto, Hiroshima, Takayama in the Japanese Alps and of course the huge modern metropolis that is Tokyo. Check our May'18 Tour page for more details.
Remote Japan - Off the beaten track
The concept behind the Remote Japan tours is to head to the non-touristy places, away from the crowds and to some of the less travelled parts of the country. Our the feedback from our guests is that these experiences provide a more intimate and genuine window into the country, culture and scenic beauty.
For a more information, please click here.
Best of Japan
For those with a bit more time to visit Japan, this two week escorted tour of Japan provides a range of highlights and experiences. The schedule allows flexibility to include different locations, sights and activities depending on your interests or places that you want to explore. We can provide this tour to suit your dates.
For a more detailed itinerary, please click here.
We have a sample of earlier tours and what people had to say about their experiences.
---