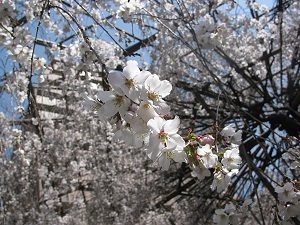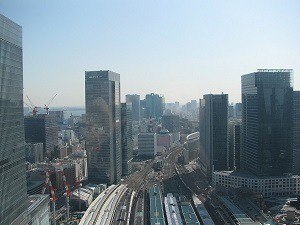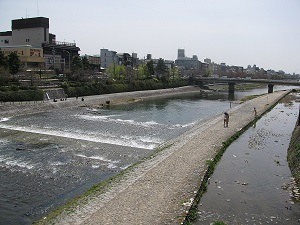 If you are interested in having a guide assist you get the most from your day you can get in touch via our contact us page or email us at admin@japancustomtours.co.nz.
Day Tours - From Tokyo
Sometimes people only need help in a specific area of Japan or for a short period of time. This might include the initial navigation from the airport to a hotel, learning how to navigate the transport system, or getting between places efficiently in a short period of time. In these cases our multi-day tours do not meet the needs of those just after a quick side trip or a journey somewhere specific.
Because we usually build in gaps between our longer tours, we do have space in our tour calendar to host small groups for a day - from a few hours to quite a few more hours, but please check with us in advance to make sure we are available in the location you need.
Sendai/Matsushima in a day
Head north by Shinkansen to Sendai. Then take the local train to visit Matsushima Bay, one of the three ?views of Japan? and the cruise around the bay with its many beautiful pine-tree covered islands. After viewing the pine covered islands, walk to Zuigan-ji past the caves carved into the approach to the temple. The caves were used for memorial services and as a cinerarium to house the ashes of the deceased. The caves were constructed some 700 years ago and remained in use until a few hundred years ago.
Nikko in a day
Taking the bullet train north and then the local train to visit the famous shrines at Nikko including the lavishly decorated Toshugu shrine and Iemitsu mausoleum.
Hakone in a Day
Hakone day trip: Romance Car train from Tokyo to Hakone-Yumoto, bus to Lake Ashi, boat cruise across the lake to Togendai, ropeway and the Tozan cable car, Tozan train back to Hakone-Yumoto for the return trip to Tokyo. Hakone provides many places to view Mt Fuji (on a clear day) including from the lake and the ropeway. Near the township of Gora are the Venetian Glass museum and the Open Air Museum.
Kamakura in a day
Located to the south of Tokyo (but not as far as Hakone) is the township of Kamakura that includes a variety of important cultural sites including Hase Dera temple and the ?big Buddha? at Kōtoku-in.
Price Inclusions/exclusions
Prices for our day tours are dependent on the schedule that you select and the activities chosen. The base fee for a day is Y30,000 for a group up to six people (and then Y4,000 per person to a maximum group of 10) plus entrance fees and transport costs.
Bookings and Inquiries
If you are interested in joining this tour, please contact us or email us directly at admin@japancustomtours.co.nz.
---