Japan September Tour 2016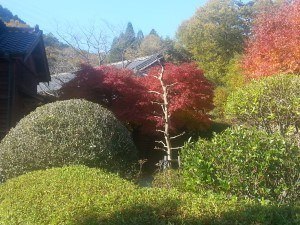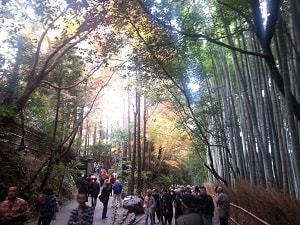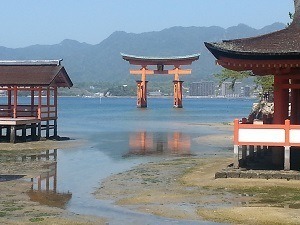 If you are interested in joining this tour or one of our other tours of Japan, you can use the contact us form or email us at admin@japancustomtours.co.nz.
September in Japan 2016 Tour
We have designed our September tour to include an interesting mix of locations ranging from traditional experiences through to the modern, industrial Japan of today. This allows guests to enjoy a range of famous, historic and noteworthy sights that showcase the variety and beauty of the country. From the metropolis of Tokyo to the pearl diving and Grand Shrine in Ise, this 15 day tour allows you to experience a wide variety of what Japan has to offer.
If you are interested in joining an autumn tour, you can use the contact us form or email us at admin@japancustomtours.co.nz.
Joining a tour: Patrick and Wendy will normally be available to meet you at the airport and travel with you into Tokyo. If not, we will provide you with detailed instructions on how to do this. We have included a tour start date of Saturday 3rd September, but we can generally cater for guests arriving a few days earlier or later and can adjust the schedule and pricing for you accordingly.
Departing a tour: Activities on a day where you are departing a tour will be adjusted to take into account travel time to the airport. We will assist you with your departure as required.
Schedule
Saturday September 3rd Tokyo: Patrick and Wendy meet you at Narita. After clearing immigration, luggage collection and customs meet Patrick and Wendy at the exit of the arrivals hall. We will then collect our JR Rail passes using pre-purchased vouchers. (Japan Rail requires passes to be purchased before travelling to Japan.) Take the Narita Express train to Tokyo Station (approximately 1 hour) before transferring to the subway to reach the Akasaka Excel Tokyu Hotel (or similar). Options for the evening include dining out, seeing some of the city at night or just sleep if you are jetlagged.
Sunday September 4th Tokyo: Visit Asukusa Kaminarimon (thunder gate), Hozomon and pagoda, one of the most famous and popular shines in Tokyo. In the afternoon visit Meiji Shrine, the neighbouring Harajuku youth shopping area and Yoyogi Park.
Monday September 5th Tokyo - Hakone day trip: Romance Car train from Tokyo to Hakone-Yumoto, bus to Lake Ashi (walk along the cedar avenue to the Hakone checkpoint), boat cruise across the lake to Togendai, ropeway and the Tozan cable car, Tozan train back to Hakone-Yumoto for the return trip to Tokyo. Hakone provides many places to view Mt Fuji (on a clear day) including from the lake and the ropeway.A day for additional sightseeing and shopping in Tokyo.
Tuesday September 6th Tokyo to Kanazawa: Take the bullet train from Tokyo through the Japanese Alps to the west of Japan. The afternoon is set aside to visit the famous Kenrokuen Garden and Kanazawa castle.
Wednesday September 7th Kanazawa to Kyoto: Leaving Kanazawa, head south to Kyoto. After depositing luggage at our hotel, visit the Fushimi Inari shrine (10,000 torii gates) which is unique in Japan. The location is next to the local train station and is a good option for sightseeing in the late afternoon. An option for accommodation in Kyoto is at the highly rated Hiiragaya Ryokan (for guests wanting to stay at Hiiragaya there is an additional cost for this option.)
Thursday September 8th Kyoto: Start the day by visiting the "golden pavilion" Kinkaku-ji in the north east of the city and then Nijo Castle before heading to the Heian Shrine and gardens. During the evening we can visit one of the temples such as Kodai-ji temple. The temple complex includes a Zen garden, bamboo forest and artisan souvenir shops.
Friday September 9th Kyoto: The option for the day trip to the world heritage site at Nara can be arranged from either Kyoto or Osaka depending on weather and group interests. At Nara there is both Todai-ji temple (with the world's largest bronze Buddha), and Kagusa Shinto shrine. There are sacred deer roaming the park and some excellent souvenir shopping options. Additional sights in Kyoto include Arashiyama and its bamboo grove, Toji and its five story pagoda, and Kiyomizu-dera temple.
Saturday September 10th Kyoto to Hiroshima: Heading south-west from Kyoto, the rail network takes us to either the castle at Himeji or further south at Okayama for its castle and gardens.
Sunday September 11th Hiroshima: A full day in Hiroshima allows time to visit and explore both Miyajima and the Hiroshima Peace Park. Miyajima Island and Itsukushima Shrine are the location of the famous "floating" torii gate, accessed by a short local train and ferry ride. Depending on fitness and inclination we can use the ropeway and head to the top of Mount Misen. The walk back down the mountain provides some good viewing and vantage points. The Peace Park and Museum in Hiroshima city are easily accessed from our hotel, and if time permits Hiroshima Castle and the samurai museum are nearby.
Monday September 12th Hiroshima to Osaka: Heading back to Osaka, visit the castle and grounds. An evening option is dinner in the Dotonbori district.
Tuesday September 13th Osaka: Sightseeing in Osaka. This includes free time to explore the city, a visit to the Kimono Flea market, an additional Osaka to Kyoto day trip, even an excursion to the nearby Suntory Yamazaki distillery.
Wednesday September 14th Osaka: An optional day for additional sightseeing in Osaka or Kyoto (only 30 minutes away), or to include the Nara day trip if shifted from the Kyoto days.
Thursday September 15th Osaka to Ise: Travel to the city of Ise in the Mie prefecture.
Friday September 16th Ise: A full day to visit the Ise Grand Shrine and Mikimoto. The Ise Grand Shrine is said to be the home of the "Sacred Mirror" and is one of Shinto's holiest and most important sites. Access to the inner sites is limited, but the complex includes a large number of shrines that are accessible. The Mikimoto Pearl Island is famous for its pearls and the development of pearl cultivation (pioneered by Mikimoto Kokichi. The island is located near Ise in the Bay of Toba.
Saturday September 17th Ise to Tokyo: After breakfast transfers back to Nagoya and bullet train to Tokyo and Narita for flights home.
Price Inclusions/exclusions
Pricing is takes into account the accommodation rates that we expect to be in place at the time of bookings. The actual rates we are able to obtain are lower when booked in advance, and more expensive when booked shortly before the tour commences.
The price for a fifteen day tour (accommodation for fourteen nights) is from JPY595,000 per person share twin/double. Shorter or longer duration is also available.
For solo travellers (one person, without a shared room), the cost of accommodation is unable to be shared, but we have a policy to limit the extra cost and have priced our tour for a single person at JPY695,000. An early confirmed booking discount would also apply.
Prices include rail transfers from Narita to Tokyo and 14 day rail pass, entrance fees and tour fees. Accommodation is selected to average 4-star or higher and will normally include breakfast. Please let us know if you would like either twin or double beds.
Lunch, dinner and incidental costs are usually excluded unless specifically included. As a guide for budgeting, Y7,000 per day per person would cover lunch and dinner as well as a range of tea/coffee, snacks and vending machine drinks during the day.
Bookings and Inquiries
If you are interested in joining this tour, please contact us or email us directly at admin@japancustomtours.co.nz.
---