Winter in Japan - Dec 2015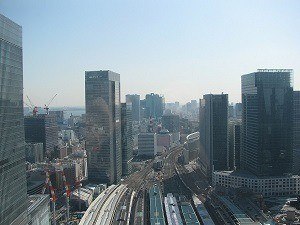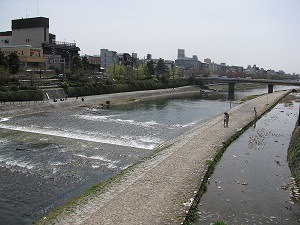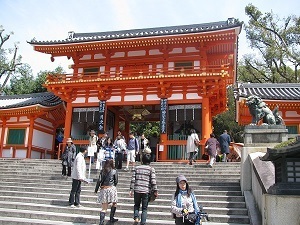 Winter in Japan Tour - December 2015
Because different people have different requirements and travel dates, we can generally accommodate guests arriving and departing on different dates. The schedule below is based on current tour requests. But please contact us if you would like to travel before or after this period. And of course if you would like to see or do something in particular, please let us know.
For our December 2015 tour we have limited ability to arrange accommodation at short notice, particularly for New Year's Eve in Tokyo. Therefore, if you are considering joining us at the last minute, please get in touch for availability and pricing.
Joining a tour is easiest on the dates we are in Tokyo as Patrick and Wendy are able to meet you at the airport and assist with the transfer to Tokyo itself. After clearing immigration, luggage collection and customs meet us at the exit of the arrivals hall. We will then collect our JR Rail passes using pre-purchased vouchers. (Japan Rail requires passes to be purchased before travelling to Japan.) If arriving at Narita, we take the Narita Express train to Shinjuku Station (1 hour) and then transfer to the selected hotel.
Departing a tour: Activities on a day where you are departing a tour will be adjusted to take into account your travel time to the airport.
Proposed Dates and Schedule
Sat 19th Dec Tokyo: Arrive Narita. Expect clearing immigration, luggage collection and customs to take about an hour. Meet Patrick and Wendy at the exit of the arrivals hall. Take the Narita Express train to Shinjuku Station (approx. 1 hour) and check-in at your hotel in Shinjuku. Options include exploring the local Shinjuku area, some dinner and seeing some of the city at night.
Sun 20th Dec Tokyo: Visit Senso-ji temple in Asakusa (Tokyo's oldest temple). The afternoon is available to visit some main areas of Tokyo including Meiji Shrine/Harajuku/Yoyogi Park or Shibuya for shopping. Shibuya is often viewed as quintessential Tokyo with the large "?scramble"? crossing and crowds. Note: we have guests scheduled to arriving late on the Sunday evening.
Mon 21st Dec Tokyo to Takayama: Travel by shinkansen and then local train to the mountain town of Takayama, staying at a traditional Japanese ryokan (inn), complete with onsen (hot springs bath).
Tues 22nd Dec Takayama: During the morning explore the town's historic buildings, morning market and shops on foot and/or visit the festival floats exhibition hall. The afternoon is reserved for a ? day bus tour that visits the World Heritage Site of Shirakawa-go with its old traditional "A frame"? farmhouses. Dinner time is an ideal opportunity to sample the famous Hida Beef.
Wed 23rd Dec Takayama to Kyoto: A morning visit to the Hida Minzoka Mura Folk Village (a short local bus ride from Takayama), before transferring to Kyoto. After checking in at your Kyoto hotel, there is an option for a short visit to the famous Fushimi Inari shrine (10,000 tori gates) - it is very easy to get to (right next to a train station) and is a good option for sightseeing in the late afternoon.
Thur 24th Dec Kyoto: Many options including shopping at the covered Nishiki Market, which includes a selection of local food stalls. The Isetan and Takashimaya department stores are also excellent for shopping and both have vast food halls. Alternatively visit the famous "golden pavilion" Kinkaku-ji, Kodai-ji Temple overlooking the city or Toji and the five story pagoda (a symbol of Kyoto).
While in Kyoto we can suggest quality sashimi and tempura restaurants, or less formal options including Japanese BBQ and okonomiyaki (Japanese pancake).
Fri 25th Dec Kyoto: A day trip to the world heritage site at Nara. At Nara there is both Todai-ji temple (with the world's largest bronze Buddha), and Kagusa Shinto shrine. There are sacred deer roaming the park and some excellent souvenir shops. We normally arrange the schedule to have lunch before returning to Kyoto.
Sat 26th Dec Kyoto to Hiroshima: Travel to Hiroshima (around two hours, 380km). During the afternoon, visit the historic A-dome (atomic bomb dome), Peace Park and Museum complex.
Sun 27th Dec Hiroshima: Visit Miyajima and Itsukushima Shrine. Miyama is a short local train and ferry ride. Ferry tickets are covered by the JR passes. Our selected accommodation adjacent to the main railway station.
Mon 28th Dec Hiroshima to Togura: Depart from Hiroshima and head by shinkansen to Nagoya and then a scenic train through the mountains to Nagano. There is an option to stop at Matsumoto and view their famous "Crow" castle. After arriving in Nagano transfer to a local train bound for Togura (30 minutes) and check in at Ryokan Kamesei. Have a private soak in the ryokan's hot spring baths or explore the neighbourhood before enjoying an especially prepared traditional ryokan dinner. During dinner we have arranged geisha entertainment traditional music and dance. The ryokan accommodations include breakfast and dinner.
Tues 29th Dec Togura: After breakfast (provided), to Nagano station and take the bus to Jigokudani Monkey Park. We expect that there will have been several snow days during December, so the weather is likely to be cold. There is a walk of approximately 2km to the "snow monkeys". An alternative is to visit M-wave for ice skating. http://www.unique-nagano.com/detail.php?id=180
Wed 30th Dec Togura to Tokyo: Because of the New Year holiday, head back to Tokyo as a base for sightseeing.
Thurs 31st Dec Tokyo: As it is New Year's Eve several of the city's major attractions will be packed with people most of the night. This provides a unique opportunity to visit Asukusa Kaminarimon (thunder gate), Hozomon and pagoda. An array of stalls lines the entrance to this shrine. Another option is to visit Meiji Jingu as many thousands of people visit this shrine to start their new year in the best possible way.
Fri 1st Jan Tokyo: Explore some more of Tokyo such as Shinjuku, visit to the Imperial Palace or the port area of Odaiba.
Sat 2nd Jan Tokyo: An opportunity to head to Kamakura to visit Hase Dera temple, the Bronze Buddha at Kotoku-in and Engaku-ji. There will also be an opportunity to explore the local shopping areas for a different experience to the big Tokyo centres
Sun 3rd Jan Tokyo: A final day to indulge in souvenir shopping or perhaps a visit to Akihabara to explore one of Tokyo's centres of manga/anime/Japanese pop culture. Store destinations in Akihabara include Gamers, Toranorana and Animate.
Bookings and Inquiries
If you are interested in joining a winter in Japan tour please contact us or email us directly at admin@japancustomtours.co.nz. Pricing will be based on availability and largely dictated by the cost of accommodation.
---