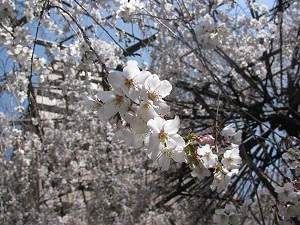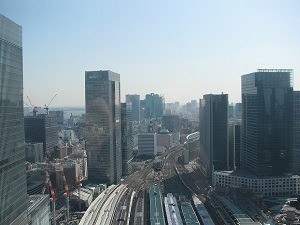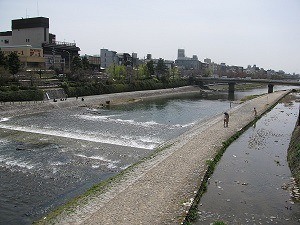 If you are interested in joining this tour, you can use the contact us form or email us at admin@japancustomtours.co.nz.
Introduction to Japan Tour - six days
The following schedule includes superior accommodation at the Cerulean Tower Hotel (or similar) in Tokyo and a Japanese style inn in Kyoto.
Day 1 Tokyo: We meet you at the airport in Tokyo (either Narita or Haneda). After clearing immigration, luggage collection and customs meet Patrick and Wendy at the exit of the arrivals hall. We will then collect our JR Rail passes using pre-purchased vouchers. (Japan Rail requires passes to be purchased before travelling to Japan.) Take the Narita Express train to Shibuya Station (1 hour 18 minutes) to reach the Cerulean Tower Tokyu Hotel. Options for the evening include dining out, seeing some of the city at night or just sleep if you are jetlagged.
Day 2 Tokyo to Kyoto: Take the Shinkansen (bullet train) to Kyoto. The trip is 158 minutes and is very comfortable. There are many types of bento (lunch box) and sandwiches available for around Y1000 in the train station and also a smaller range of food available for purchase on the train (including hot coffee and English tea).
Accommodation will be based around the Kyoto Station area. After depositing luggage at the hotel visit the Inari Fushimi shrine (10,000 torii gates): it is spectacular, very easy to get to (right next to a train station) and is a good option for sightseeing in the late afternoon. Suggested dinner options while in Kyoto include Japanese pancake (okonomiyaki) or a BBQ restaurants.
Day 3 Kyoto: Day trip to the world heritage site at Nara. At Nara there is both Todai-ji temple (with the world's largest bronze Buddha), and Kagusa Shinto shrine. There are sacred deer roaming the park and excellent souvenir and food shops in the railway station area. During the evening visit Kodai-ji Temple in Kyoto, with optional tea ceremony. The temple complex includes a Zen garden, bamboo forest and artisan souvenir shops. At certain times of the year it is illuminated in the evenings and provides a view of the city. Access to/from will be via taxi.
Day 4 Kyoto: Shopping at the covered Nishiki Market, which includes a selection of local food stalls. The Isetan and Takashimaya department stores are also excellent for shopping and both have vast food halls. Other options include a visit to the "golden pavilion" Kinkaku-ji.
Day 5 Kyoto to Tokyo: Transfer back to Tokyo on Saturday morning and stay at the Cerulean Tower Tokyu Hotel (or similar accommodation). The afternoon is available to visit some main areas of Tokyo such as Meiji Shrine/Harajuku, Ginza, Shinjuku or the local Shibuya area for shopping.
Day 6 Tokyo: Morning visit to Sensoji temple in Asukusa - view the Kaminarimon (thunder gate), Hozomon and pagoda. An array of stalls lines the entrance to this shrine which provide interesting souvenir shopping and local snack foods. In the afternoon visit one or more of the famous neighbourhood areas of Shibuya, Shinjuku (or the expansive Shinjuku Gardens), Harajuku. Ginza etc.
Day 7 Tokyo: Free time in Tokyo prior to your transfer back to either Narita or Haneda airport.
Price Inclusions/exclusions
Pricing is takes into account the accommodation rates that we expect to be in place at the time of bookings. The tour price reflects the fact that rates are lower when booked in advance, and more expensive when booked shortly before the tour commences. The following pricing assumes a minimum of four people in a group. To run a tour for two requires an additional charge.
The price for a seven day tour (accommodation for six nights) is from Y295,000 per person share twin/double. Shorter or longer duration is also available.
For solo travellers (one person, without a shared room), the cost of accommodation is unable to be shared, but we have a policy to limit the extra cost and have priced our tour for a single person at JPY345,000. An early confirmed booking discount would also apply.
Prices include rail transfers from Narita to Tokyo and 7 day rail pass, entrance fees and tour fees. Accommodation is selected to average 4-star or higher and will normally include breakfast. Please let us know if you would like either twin or double beds.
Lunch, dinner and incidental costs are usually excluded unless specifically included. As a guide for budgeting, Y7,000 per day per person would cover lunch and dinner as well as a range of tea/coffee, snacks and vending machine drinks during the day.
Bookings and Inquiries
If you are interested in joining this tour, please contact us or email us directly at admin@japancustomtours.co.nz.
---